To redeem your Limitless gift code, is really simple:
Step 1 - Visit the Limitless sign-up page here and select the "Join today" button
Step 2 - Click on "Do you have an ODEON Limitless gift membership voucher or promotion code?" - as highlighted below: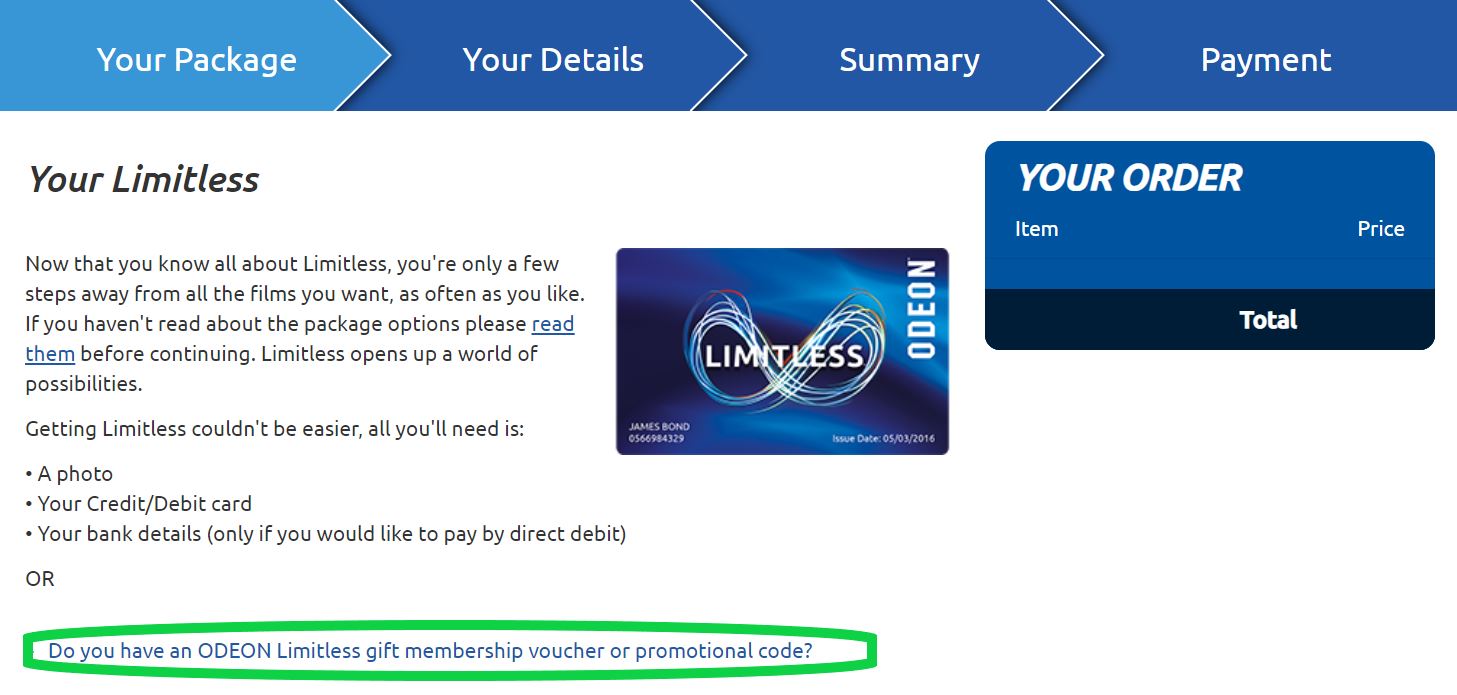 Step 3) This will show you where to enter the code, hit enter, and away you go with the rest of your sign up journey!

If you are already a Limitless members, and have a gifting code - please contact our team here.
We look forward to welcoming you as a Limitless member and joining the club.