Great! You've been given a Limitless gift Membership voucher.
(If you are already a Limitless Member, and have a gifting code - please get in touch with our team here.)
It's really simple to redeem;
Step 1) Go to our Limitless page here .
Step 2) Click on "Do you have an ODEON Limitless gift membership voucher or promotion code?" (as highlighted below)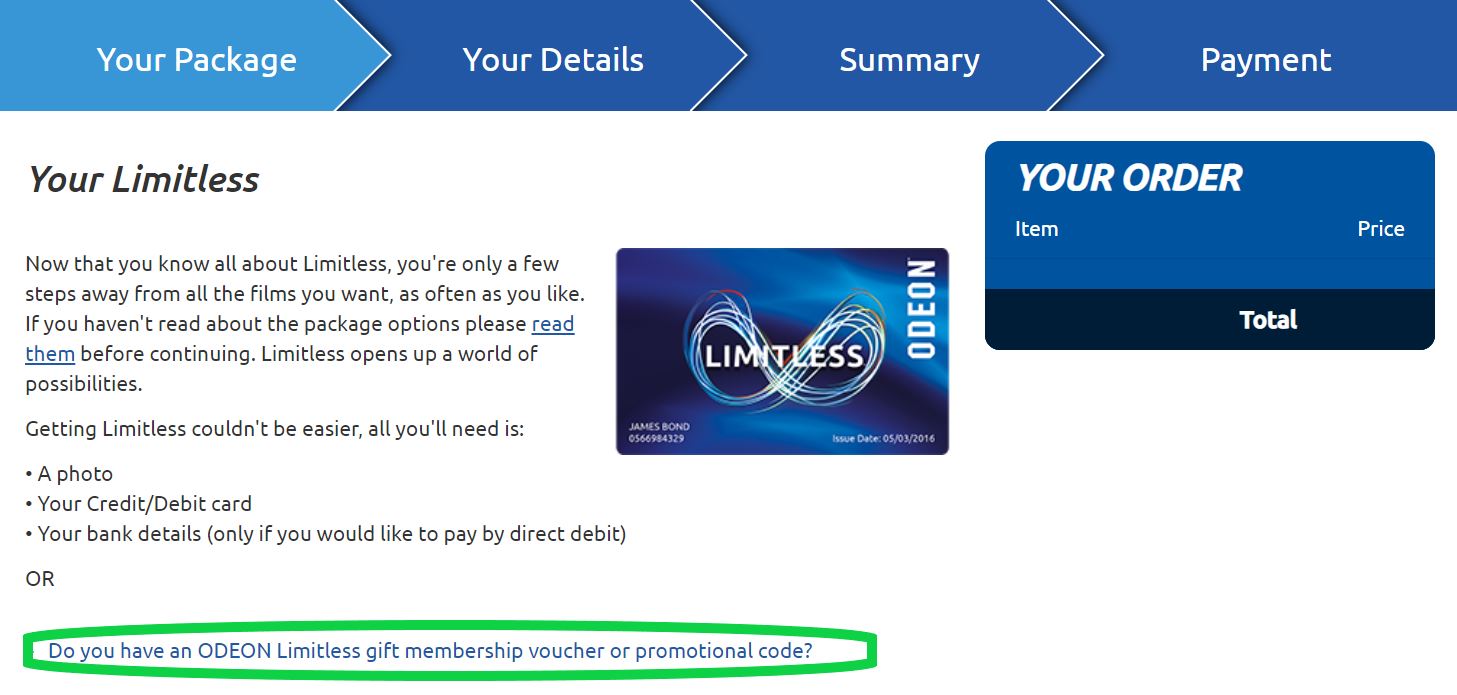 Step 3) This will show you where to enter the code, hit enter, and away you go with the rest of your sign up journey!